We're On A Journey To
Maximize Your Revenues!
ThePubverse is a transparent, secure and predictable
ecosystem to grow your campaigns and maximize the yields.
100

+

Publishers Partnered
20000

+

Leading Advertisers
About ThePubverse
'ThePubverse' is the only publisher monetization platform in the MENA region that leverages AI-backed cutting-edge technology to let premium publishers scale their websites and mobile apps by unlocking additional revenue streams and enabling top advertisers to reach millions of potential customers through effective ad placements and formats on premium publishers. With a unique amalgamation of innovative technology and human intelligence, 'ThePubverse' provides comprehensive and leading ad-serving and optimization technologies for publishers and advertisers. Our technology powers a significant partnership ecosystem between publishers and advertisers through which they serve millions of customers in the MENA region. Over 100 leading premium publishers in MENA trust us when it comes to monetizing their untapped inventory.
Our Vision, Mission, and Core Values
Vision
To revolutionize the publisher monetization landscape in the MENA region through innovative and sustainable AdTech solutions that provide unmatched value and scale to the publishing industry.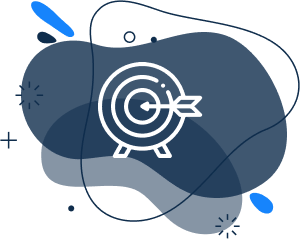 Mission
To provide publishers with a world-class AdTech platform that enables them to monetize even the last impression on their web & app effortlessly. And at the same time, help advertisers reach millions of potential customers through premium publisher property.
Core Values
Create long-term and sustainable growth based on our core values of Care, Trust, Commitment, Accountability, Diversity, and Integrity for our internal and external stakeholders.
Our Geographical Reach
People-First Organization
At ThePubverse, people are our biggest assets. We believe the people make the organization successful, and we must make them feel valued and take good care of them.
As a robust, value-driven, and growth-oriented organization, ThePubverse takes pride in creating a people-first culture that enables long-term relationships and greater engagement, taking the organization to newer heights and creating unmatched value for all stakeholders. Our people think big and drive even bigger results.